Hanoi among world's most ideal cycling destinations: Booking.com
July 19, 2022 | 10:12 am GMT+7
Hanoi, famous for its centuries-old temples and French colonial buildings, is one of the world's six best places to explore by bicycle, according to a survey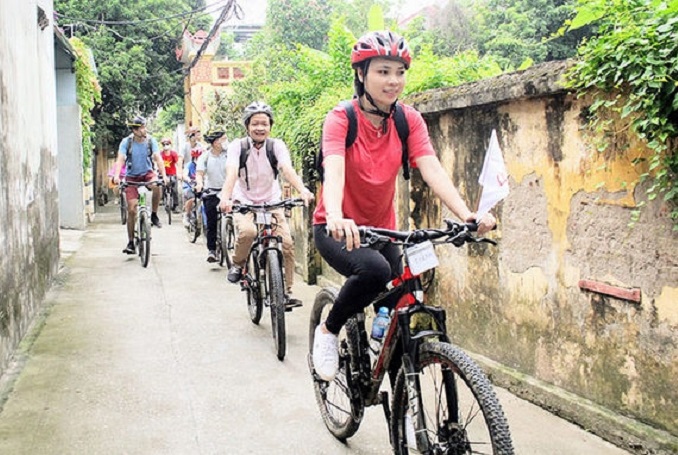 of travelers.
The survey commissioned by Dutch online travel agency Booking.com of over 48,000 respondents in 31 countries said the other five are Uyuni in Bolivia, Valencia in Spain, Moab in the U.S., Riva del Garda in Italy, and Carretera Austral in Chile.
"Known for its centuries-old architecture, lakes, parks and over 600 temples and pagodas, the capital Hanoi offers a network of fantastic cycling paths that allow travelers to explore amongst locals on bicycles," it said.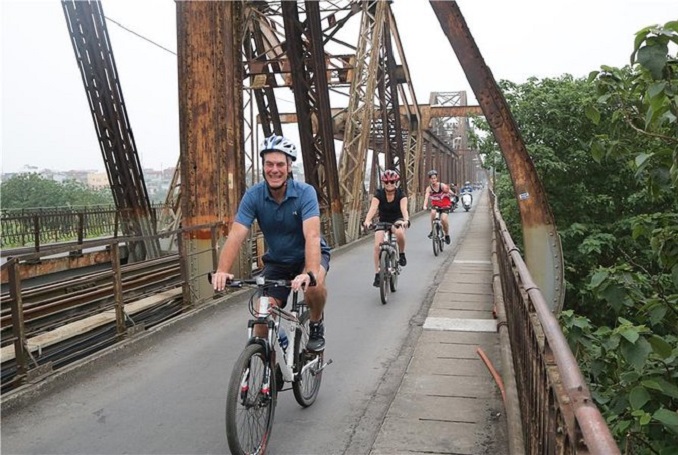 Visitors can cycle along the old quarter, home to an array of restaurants and street-side food stalls that serve traditional Vietnamese dishes such as beef noodle soup and shrimp cakes.
Those who fancy a day trip out of the city could book a one-day tour to neighboring Ninh Binh Province, around two hours away, for a two-hour boat tour through golden paddy rice fields and limestone caves and cycling along rice paddy fields in Hoa Lu, the capital of Vietnam in the 10th and 11th centuries.
Vietnam Must See Tours offering
Hanoi Cycling Tour
to explore hanoi in aspecial way
In Hanoi, there are several places to rent bicycles such as 31 Nhat Chieu Street, 96 Yen Hoa, Yen Phu Street, and 81 Lac Long Quan Street for VND100,000-200,000 ($4.30-8.60) a day.