06/04/2015 10:21:05
Famous tourist website Smarter Travel (U.S.A) has published a list of 27 amazing natural wonders in Asia, including 3 tourist sites of Viet Nam: Ha Long Bay (1st), Son Doong Cave (19th) and Can Gio Mangrove Forest (27th).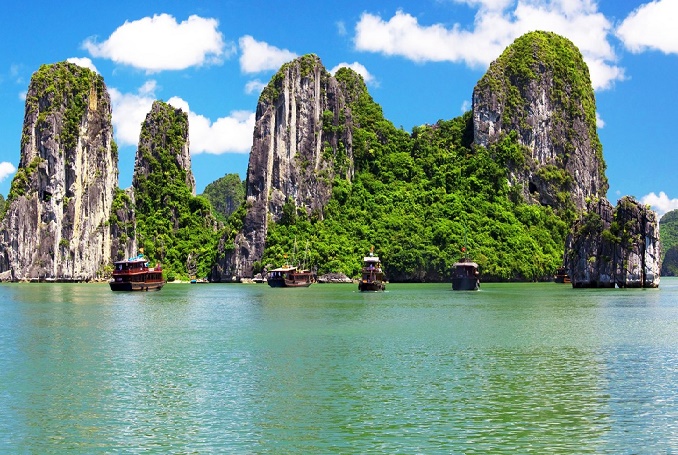 Situated in the North-East region of Viet Nam, Ha Long Bay is a part of Bac Bo Gulf and comprises the sea area of Ha Long City, Cam Pha City and a part of Van Don island district (Quang Ninh Province). This is the place containing important traces of the formation and development of the Earth, the cradle of ancient Vietnamese people and considered as a great visual art work of the nature.
The bay covers a total area of 1,553km², including 1,969 islands of various sizes and different forms, 989 of which have been given names. There is extremely interesting cave system in the rocky islands. Ha Long Bay is also home to high biodiversity with typical eco-systems and thousands of fauna and flora species.
With outstanding aesthetic, geographical and geomorphologic values, Ha Long Bay recognized as world natural heritage site twice times in 1994 and 2000. The UNESCO-recognized zone has 775 islands spreading out the area of 434km² and looks like a giant triangle with Dau Go Island (in the west), Ba Ham Lake (in the south) and Cong Tay Island (in the east) as its three angle points.
Nestled in the limestone mountains of Phong Nha - Ke Bang National Park, Son Doong Cave (Tan Trach Commune, Bo Trach District, Quang Binh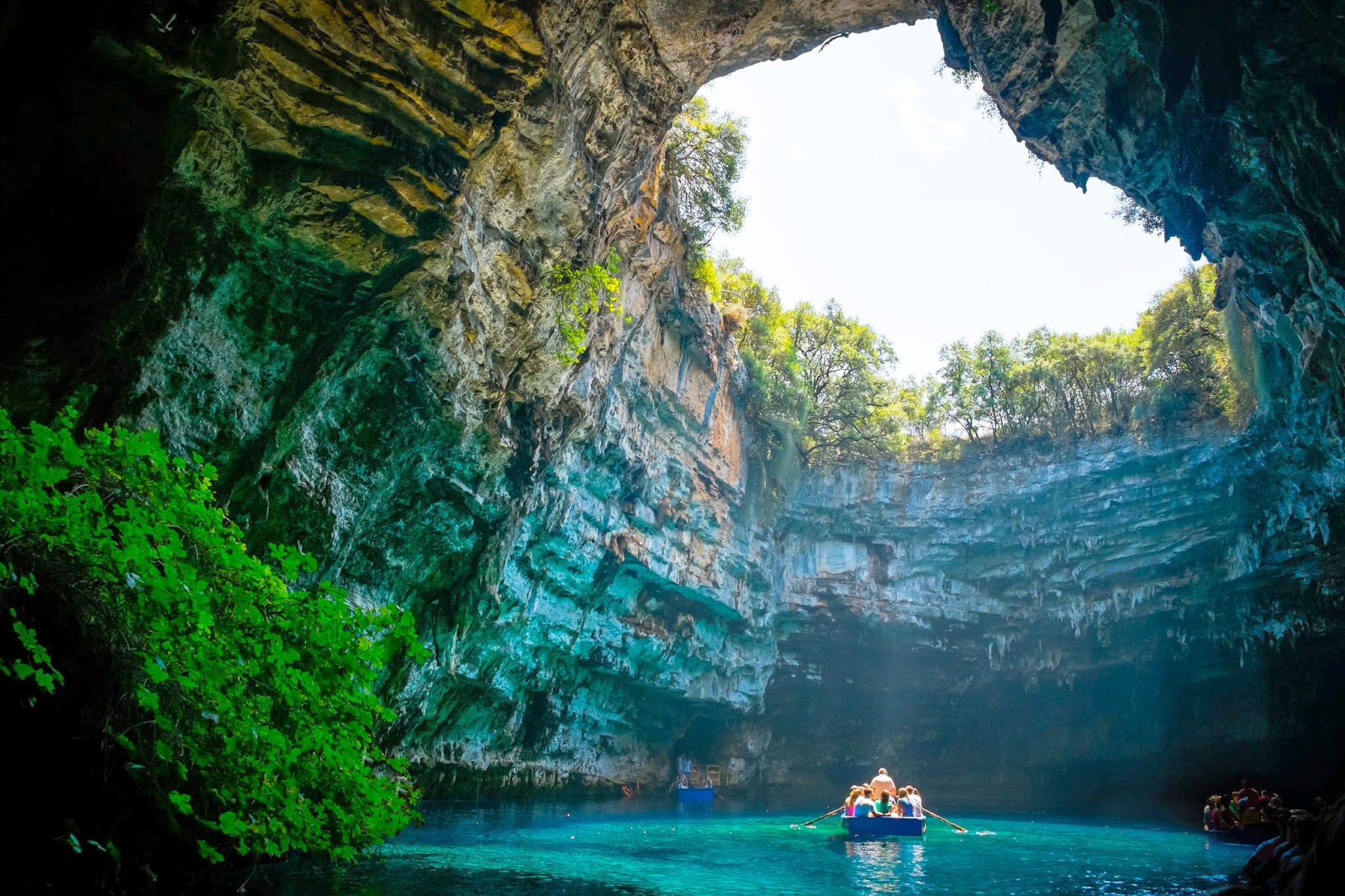 Province) was first found in 1991 by Ho Khanh, a local man. In 2009, the cave was explored and published by a group of scientists from British Cave Research Association.
Son Doong Cave was formed 2-5 million years ago, when the river flowed through the limestone mountain area and was buried. The water eroded limestone and created an underground tunnel. In soft limestone areas, the collapse of tunnel ceiling formed large holes which became giant domes afterward. The cave is about 200m high, 200m wide and at least 8.5km long. Especially, Son Doong consists of two entrances, which is unique among explored caves in Phong Nha – Ke Bang National Park. Exploring the cave, visitors were surprised with spectacular scenery of numerous stalactites of which some giant stalagmites are more than 70m high. Deep inside the cave exists a grandiose tropical jungle called "Garden of Eden" by the explorers. The jungle is home to a diversified system of fauna and flora. Besides, the cave possesses a 2.5km subterranean river with layers of shells agglomerated in the river bed. Not far from the "Garden of Eden" lies an enormous "pearl collection" consisting of tens of thousands of small stone pieces in dry ponds, contributing to magnificent beauty of the cave.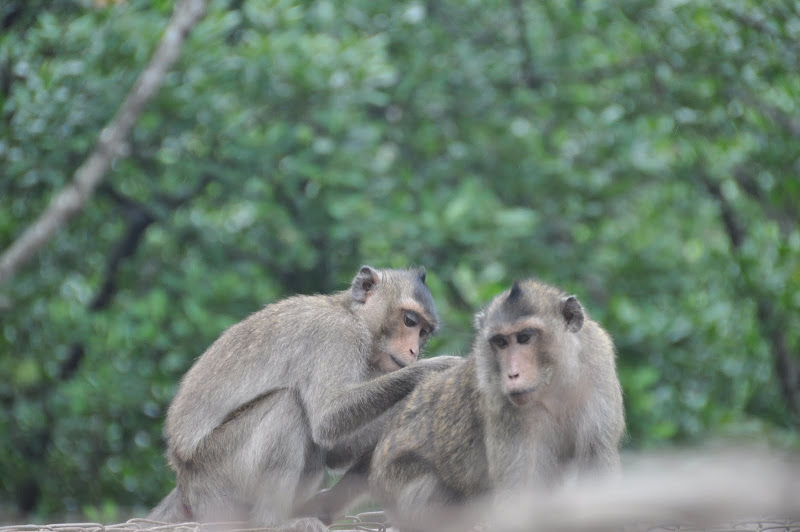 Formed on the vast delta of the river mouths of Dong Nai, Sai Gon and Vam Co, Can Gio Mangrove Forest (Ho Chi Minh City) is a intermediate ecosystem between aquatic ecosystem and terrestrial ecosystem, freshwater ecosystem and marine ecosystem, including 150 flora species, 744 fauna species, 130 species of bird and 130 species of fish. In the core zone of ​​Can Gio Mangrove Forest - the convergence of most beautiful and valuable forests, Ho Chi Minh City invested to build Vam Sat Ecological Tourist Site with many attractions such as: crocodile farm, bat lagoon, bird yard, Tang Bong Tower, botanical garden and many games of fishing crocodile, sailing boats, rowing boats…
Can Gio is the green lung of Ho Chi Minh City and is assessed as the best restored, care and protected place in Viet Nam and worldwide. This is also the ideal place for eco-tourism and scientific research. On 21 January 2000, UNESCO recognized Can Gio as a world biosphere reserve.
The list of 27 amazing natural wonders in Asia voted by Smarter Travel includes Ha Long Bay (Viet Nam), Longdong (Taiwan), the Chocolate Hills (Philippines), Flaming Cliffs in Gobi Desert (Mongolia), Marble Rocks (India), Thi Lo Su Waterfall (Thailand), Natural Forest Park of Zhangjiaje (China), Al-Hasa Oasis (Saudi Arabia), Tubbataha Reef (Philippines), Karst Mountains and Caves in Guilin (China), Puerto Princesa Subterranean River National Park (Philippines), Kelimutu Mountain (Indonesia), Komodo National Park (Indonesia), Kuang Si Waterfall (Laos), Geysers Valley (Russia), Okama Lake (Japan), Tojinbo Cliffs (Japan), Lonar Crater Lake (India), Son Doong Cave (Viet Nam), Manjanggul Lava Tube (the Republic of Korea), Ta Prohm Temple Trees in Siem Reap (Cambodia), Tiger Leaping Gorge (China), Gunung Mulu National Park (Malaysia), the Stone Forest (China), Taroko Gorge (China), Lion's Rock Relic Site (Sri Lanka) and Can Gio Mangrove Forest (Viet Nam).
Source:
https://vietnamtourism.gov.vn