VietNamNet Bridge – The Old Quarter preserves the cultural lifestyle of Hanoi. At night, walking on the streets here, you will enjoy the music, cuisine and relaxing moments with friends.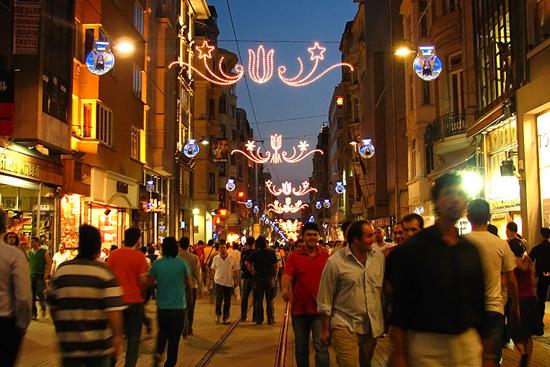 In early October, Hanoi turned the six streets of Hang Buom, Ma May, Hang Giay, Luong Ngoc Quyen, Ta Hien, and Dao Duy Tu in the Old Quarter into roads for pedestrians.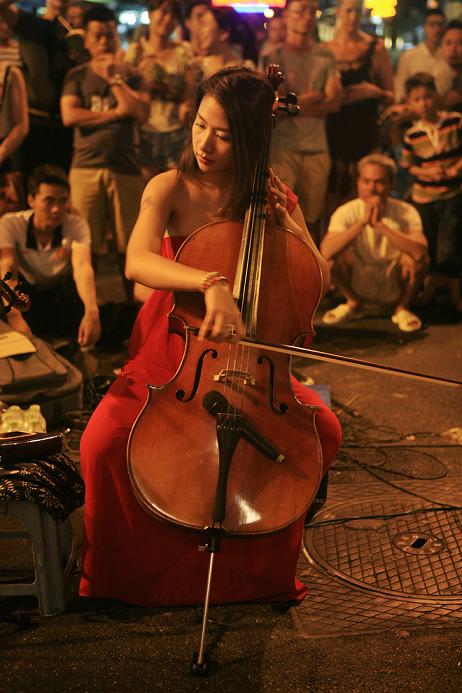 These streets are open for pedestrians on Friday, Saturday and Sunday evenings, from 7pm in summer and 6pm in winter. On these nights, traditional and modern music will be performed outdoors, at the intersections of Dong Thai – Ma May – Dao Duy Tu – Hang Buom, Ta Hien – Luong Ngoc Quyen and Hang Giay – Hang Buom.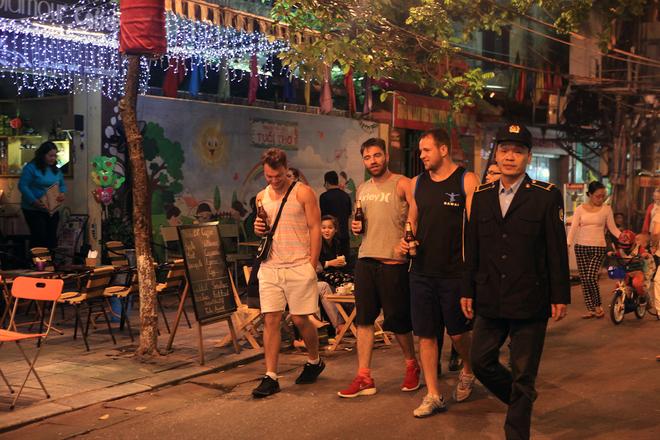 Foreign visitors.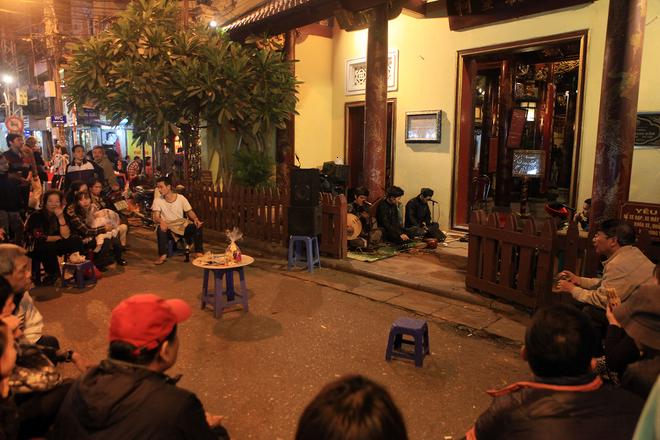 Traditional music like xam, ca tru and chau van is performed at the Bach Ma Temple (intersection of Hang Buom- Hang Giay).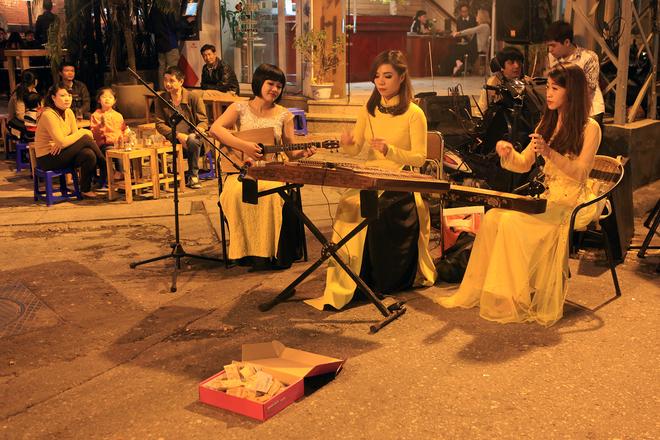 On Dao Duy Tu, Ma May, Hang Giay, and Luong Ngoc Quyen, artists play music for pedestrians.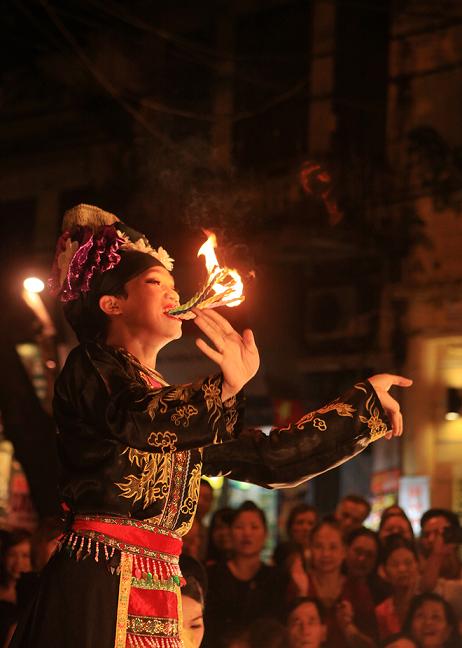 Traditional music attracts the interest of foreign visitors.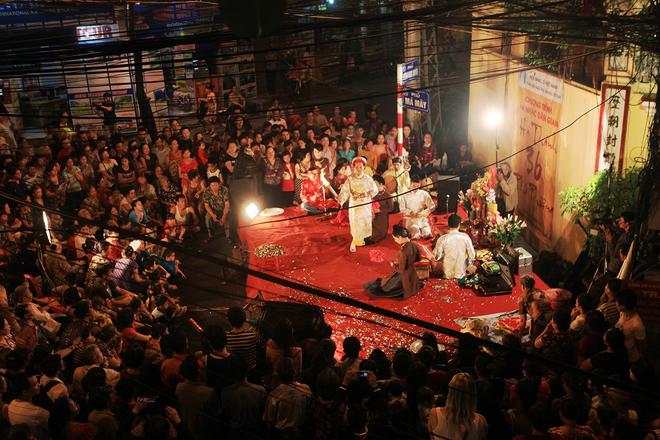 Street artists.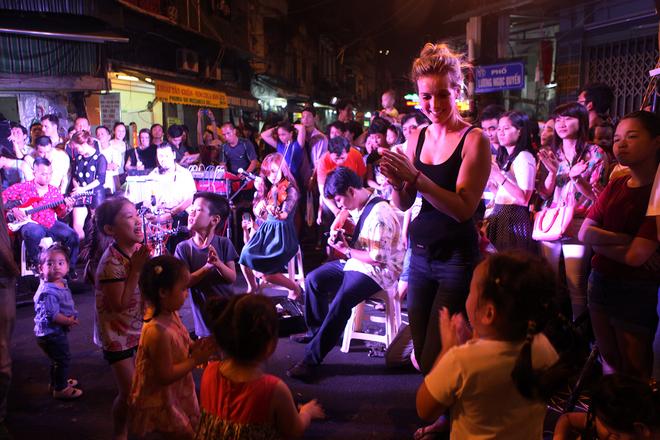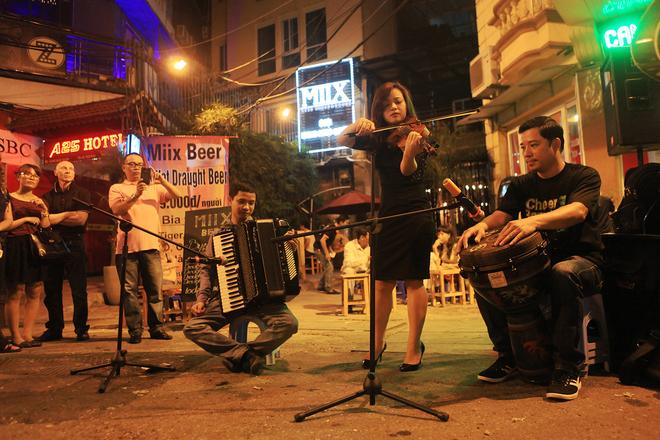 With a length of 300 meters, Hang Buom Street has 40 stalls selling snacks, traditional drinks of Hanoi and European and Asian-style fast food.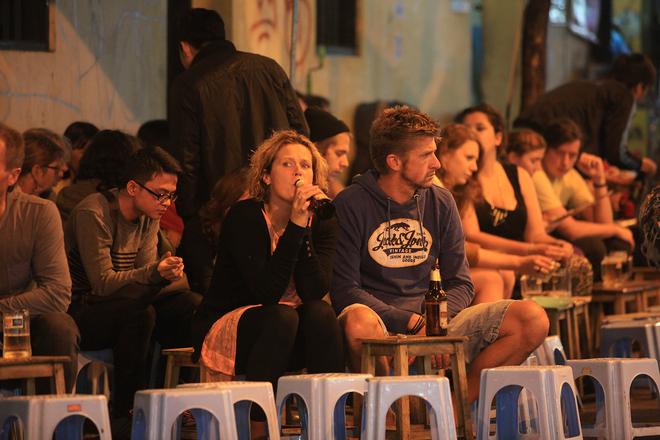 With only VND5,000 ($0.2), you can buy a cool glass of beer.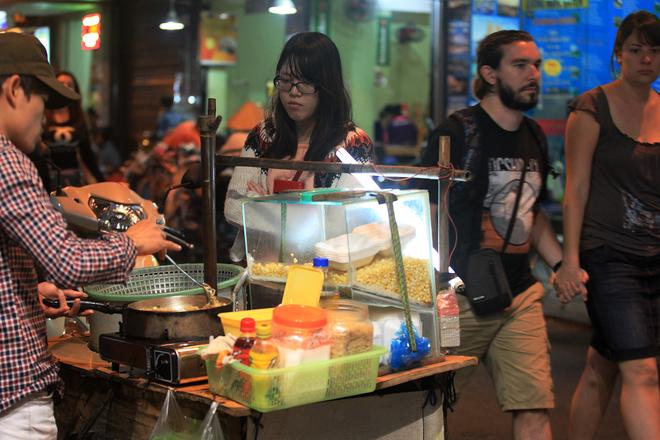 Hanoi Night Market, Hanoi Walking Street, Hanoi Old Quarter, Hanoi Vietnam, Hanoi Street Food