=> Tay Phuong Pagoda was built in the 8th century and has been restored several times since. In 1632, the pagoda was rebuilt according to the Sino-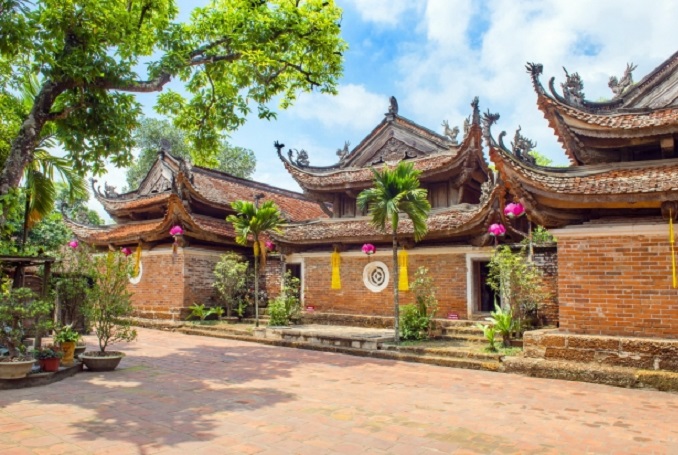 Vietnamese character Tam (three), featuring three sections: the upper sanctuary, back palace, and lobby rooms.
After climbing 239 stone steps bearing the signs of the passage of time and sheltered by the shade of age-old trees one reaches a gate. The gate carries the name of the structure: Tay Phuong Co Tu (Ancient Pagoda of the West). According to the inscription on a 17th century stone stele it also has two other names: Sung Phuc Tu and Hoang Son Thieu Lam Tu.
=> Thay Pagoda was built in the 11th century following the Sino-ietnamese character Tam. Therefore the pagoda consists of 3 sections.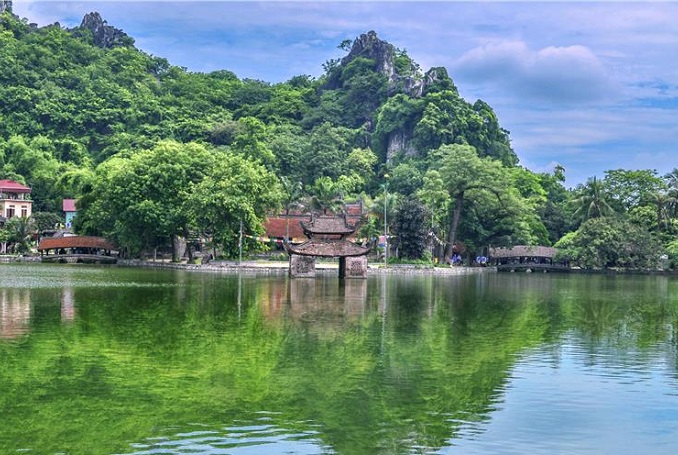 The outer section is the place for the ceremonies and offerings. It is called the Ha Pagoda. The second section is the place for praying to Buddha. It is called the Trung Pagoda. The third section is devoted to the Priest Tu Dao Hanh. It is called the Thuong pagoda.
=> Van Phuc Silk Village:Just 15km to the west of Ha Noi is a place renowned over centuries for its silk-making and silk products – Van Phuc village in Ha Dong of Ha Tay Province.In recent years, the village has enjoyed the revival of its craft due to a surging demand for silk in both the domestic and foreign markets.It has long been a universal byword of luxury, often worn by the world's richest, most powerful citizens, nowadays, the fine and lustrous cloth that originally comes from the cocoon of the silkworm is much more affordable for "ordinary" folk.Silk is currently enjoying a fashion renaissance, particularly as its many varieties can be made into a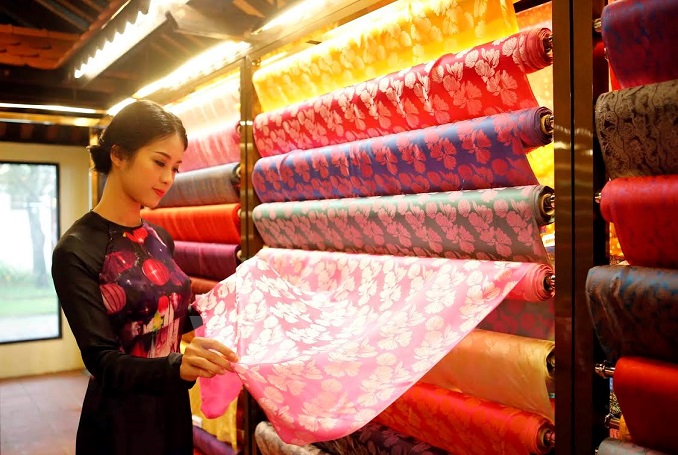 wide range of designs suitable for all facets of modern life.
The Hanoi's special charm is also found in its traditional pagodas and temples, along narrow streets filled with vendors and beside quiet, reflecting tranquil lakes.
8:30am. Pick up at your hotel in Hanoi, spend a full day to discover Hanoi's surrounding area and visit Thay & Tay Phuong Pagodas to learn about Viet traditional architecture style, Vietnam Buddhism religion & daily life of local people outside city of Hanoi.
12:00pm, lunch at a local restaurant.
1:00pm discover full afternoon in the silk village of Van Phuc. Taking photos & shopping there until 4:00pm. Leaving Van Phuc Silk Village to hotel.
Arrive hotel at 4:30pm. Finish the unforgettable trip at your hotel in Hanoi.
Speaking English tour guide, A/C transfer, bootle of water, ell en trance fees, lunch