Itinerary
Our half-day tour to Bat Trang ceramic village starts at 8:30 AM in the morning or 1.00 PM in the afternoon. On our arrival, you will be amazed by the view of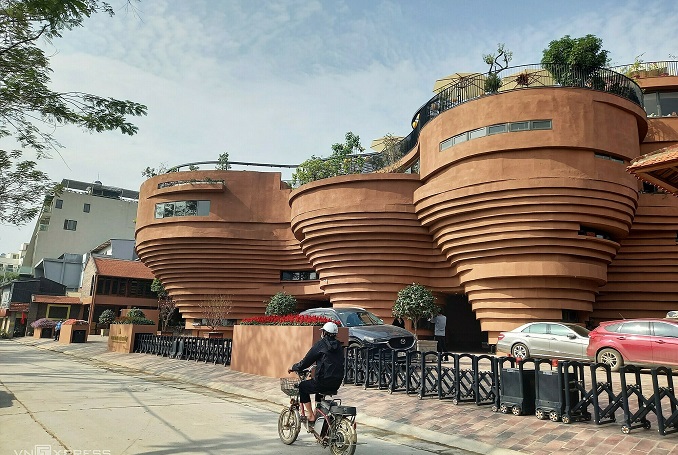 all pottery and ceramic showrooms scattering all over the village. We first stop by Bat Trang communal house which was built under Le Du Tong King's period (from 1719 to 1720) to admire at the ancient architecture of rural villages in the Red River Delta.
After that, we pay a visit to the ancient house and workshop of ceramic artist Tran Van Do who has a great contribution to promote ceramic products to be well recognized. Continue our tour to the ancient house of other talented ceramic artists to have a talk with them over a green tea about the history of the village and admire their exquisite handmade ceramic products. The French ancient house built in Bat Trang ceramic village in the 1920s should also not be missed in our tour. The building is highly favored by visitors by its unique look among traditional houses of roofing tiles and the materials were imported from France in the last century.

Later on, under cottage industries, you witness craftsmen forming, painting and glazing their products in traditional ways and give a try to make your own cap, vase or bowl and take them home.

At 11.00AM or 4.0PM: You are free for shopping before returning to the city center of Hanoi. At 12.00AM or 5.00PM: Finish off our tour to Bat Trang village at hotel in Hanoi.
Price: US$35/pax
Included:
Transfer, E.S Tour Guide, Bottle of water
Excluded:
Drinks, tips and others expens
Bat Trang Ceramic Village, Bat Trang Porcelain Tour from Hanoi