Hanoi snake food tasting tour to Le Mat snake village
there are two different of departure time to choose, so you can choose to go with 9AM tour or 3pm tour.
At the meet up point and time our guide and driver will come and pick you up from your hotel in Hanoi city centre. then transfer you out to the Le Mat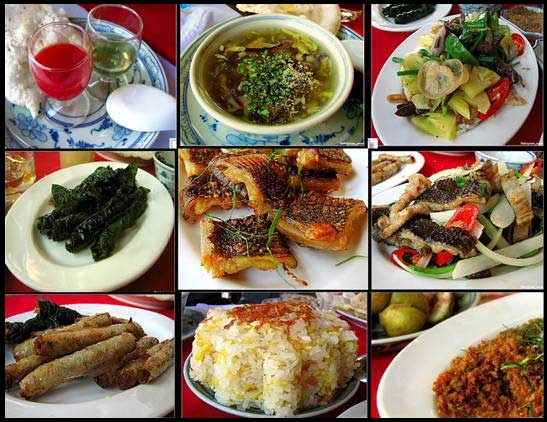 "snake village", where you can experience Le Mat Snake Village Tour and sample their most famous specialty: Snake Meat!
They're farmed for their meat. Le Mat Snake Village gives you the chance to see or even hold some snakes and see them in the farm, before enjoying a feast of snake delicacies!
The most popular snakes served in these restaurants are grass snakes and cobras (the cobra is ten times more expensive than grass snakes, of course), and they are all alive.
You will have chance to see how the chosen snake is prepared. Its heart and gall are poured into Le Mat Snake Village - Snake Food tasting tourglasses of wine to drink. Other parts of the snake are cooked in different ways to make around ten dishes, for instance: grilled, fried, wrapped in leaves, rice soup, etc… Besides, snake alcohol is quite popular because it is believed to make ones healthier. Not many people think snakes are nice, but snake dishes are actually not so bad.
There are nearly
10 dishes
to try, ranging from snake soup, snake meat softly fried, rolling fried, solid fried snake skin, meat covered leaves, snake heart and even snake soaked traditional medicine… A once in a lifetime experience! At the end of the trip, your guide will take you back to your hotel, the tour complete!
Price:
USD55/pax
Included:
Transportation, Private Speaking English tour guide, lunch with up to 10 dishes of snake food, wine tasting, bottle of water
Excluded:
Personal expenses, Gratuities (optional)