Sleeping Bus from Hanoi To Luang Prabang, Laos
4:30 - 5:15 pm. One hour before the departure time. our staff will pick you up from your Hotels in Hanoi city center, Please be ready at the meeting point and show us your booking confirmation to get the boarding pass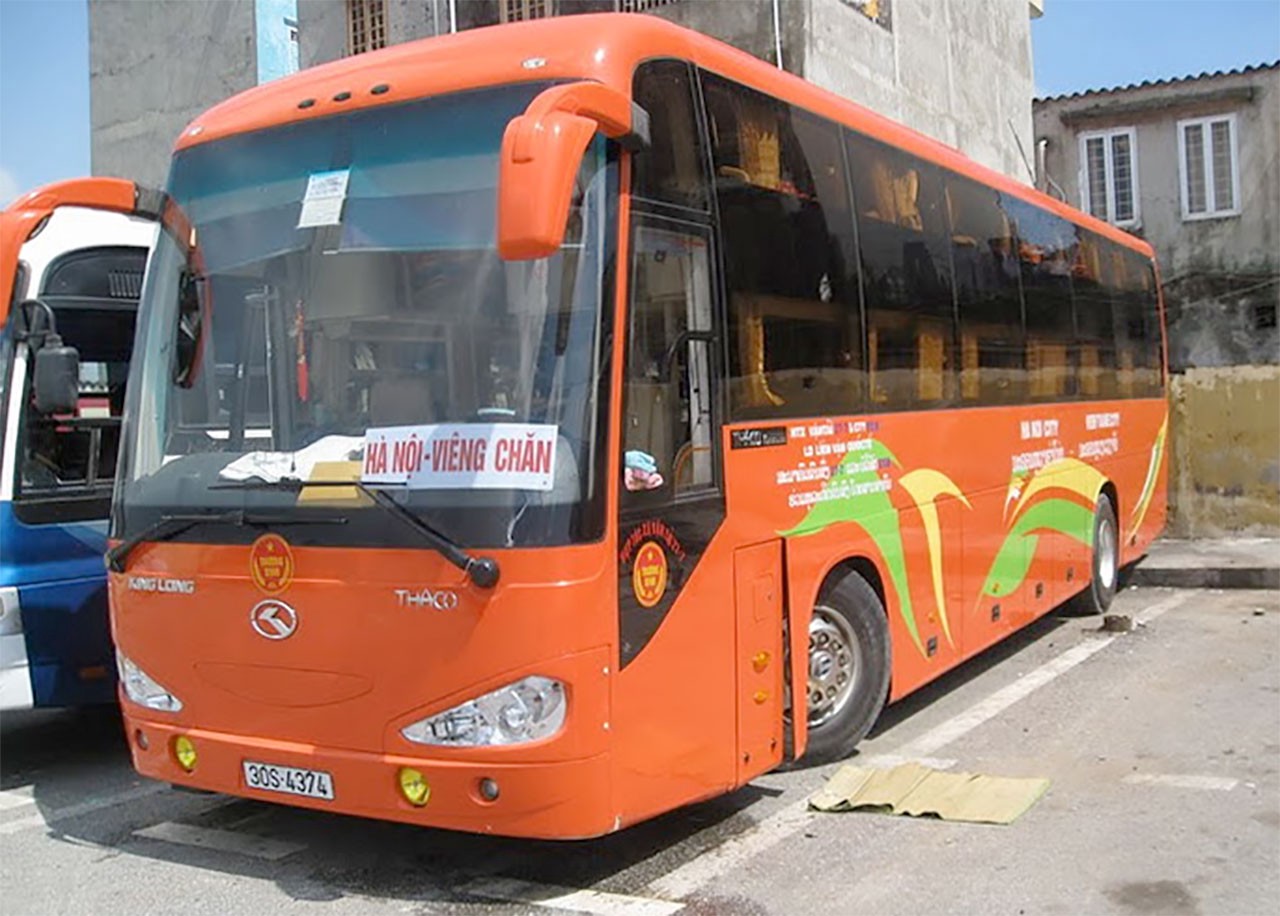 ticket. We will have some stop for rest room and if early enough we can reach to restaurant for dinner - prepare for you some biscuit with you will be good.
Next morning bus arrive in Nam Can Border Frontier Pass, You may arrive round 6 AM and you have free time to find After check in Laos you can find a good place for last local Vietnam traditional food such as Pho - Noodle soup with beef or chicken in a shop nearby. after breakfast you will get back to the bus to get all of your stuff and prepare passport in hand for the border checking out prosession.
7:30 Am Vietnam border start open for checking out prossession. Remember to bring the passport with you to do check out Vietnam then continue waking to Laos border side to do check in Laos.
After check in Laos you should find your bus to put back your stuff in and rest to wait for other people before continue to travel to Luang Prabang. On the way the you will have one time for quick Lunch and one other stop for rest before arrive Luang Prabang (LPQ) round 6PM
Around 6PM Bus arrives Na Luang Bus station in Luang Prabang city. Our bus excursion finished (about 24 hours bus trip)
From this Naluang station you will be pick up by our staff in Luang Prabang to your hotel in city centre
Thank you for using our service and have a good trip!
Included:
Bottle of water, A/C sleeping bus
Excluded:
Drinks, Hotel pick up, border stamp and visa fee, foods and other personal expense
If you want to visit Luang Prabang but there is only one bus from Hanoi to Luang Prabang per week ? Why don't you try to get the Bus from Hanoi to Vientiane, it is softer and shorter joney at only US$40 per ticket, => please view this link for Hanoi - Vientiane Bus
Hanoi - Luang Prabang, Hano Luang Prabang Bus, Sleeping bus from Hanoi To Luang Prabang, Bus from Vietnam to Luang Prabang Laos